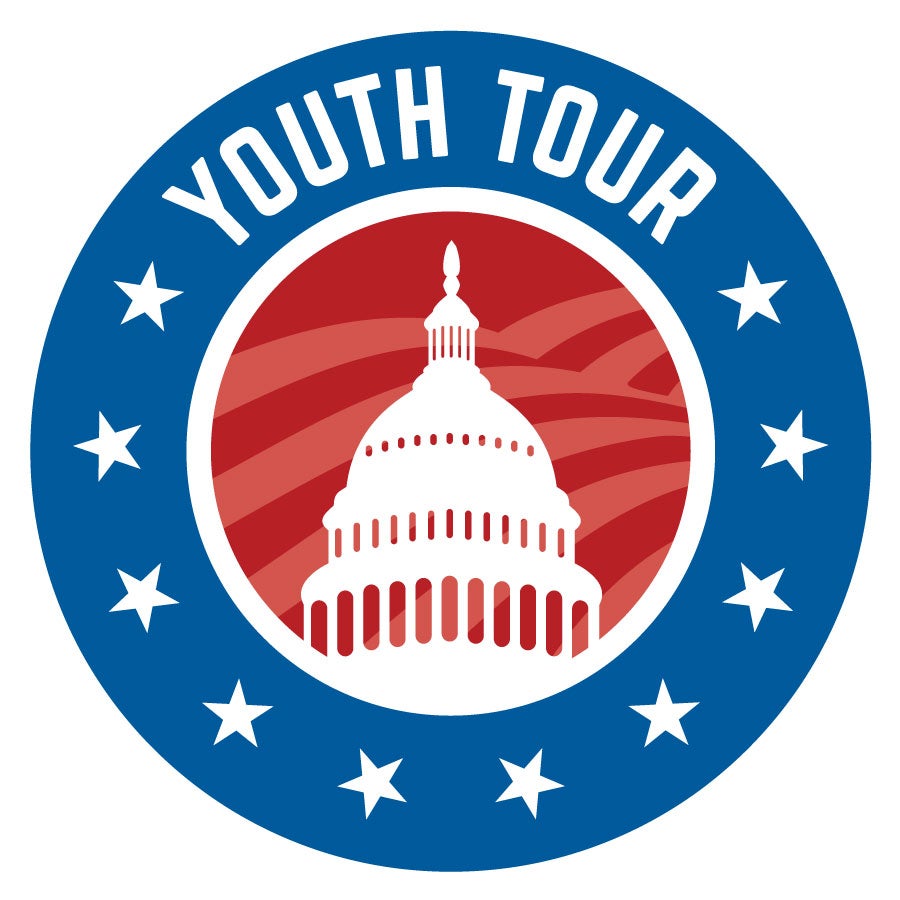 Each year Albemarle Electric Membership Corporation holds a competition to send one deserving student on a trip to Washington, D.C. The Youth Tour trip is truly one of a lifetime, providing access to Washington, D.C. sites and legislators that few ever receive. The seven-day, all-expenses paid trip is conducted in June. Students compete for the trip by writing a short essay on a topic related to electricity or cooperatives. In addition, the student chosen will have the opportunity to compete for the $2,500 Gwyn B. Price Youth Tour scholarship and the $2,000 Katie Bunch Memorial Scholarship. The third scholarship, worth $2,000, will be awarded to the student selected for the Youth Leadership Council, which is a national advisory committee to the National Rural Electric Cooperative Association. The contest winner must arrange for transportation to Raleigh, from where they will be bussed with other Youth Tour winners to Washington, D.C. Eleventh-grade and 12th-grade students attending any of the public or private schools in Chowan, Currituck, Camden, Pasquotank and Perquimans Counties can apply online. For more information, call (252) 426-2586 or email Chris Powell.

The Bright Ideas program is one  that enables us to make funds available for classroom projects that otherwise might not be possible. We offer grants of up to $1,500 to winning teachers, enabling them to go the extra step in providing challenging projects for their students. If you know a teacher who could use such a grant, have them contact us today and ask about our Bright Ideas grants. Applications are accepted June through September.

Each year, Albemarle EMC sends a deserving boy and girl to the most respected basketball camps in the country. The boy attends the Roy Williams Basketball Camp at the University of North Carolina, and the girl attends the N.C. State Women's Basketball Camp for girls at N.C. State University. The scholarships are available to students in sixth through eighth grades. Applications for both camps are accepted through March 30. Winners will be announced by May 1. Winners of the Touchstone Energy N.C. State Women's Basketball Camp scholarships will attend the overnight camp. Campers must have permission from a parent or guardian to attend either camp and must provide their own transportation to and from the camp. Sixth through seventh-grade students interested in the scholarships can contact Chris Powell, coordinator of public relations for Albemarle EMC, at 426-2586. Students can also download applications for the scholarships at www.ncelectriccooperatives.com. Applicants will be judged on their academics, extracurricular activities and an essay that must accompany the application. Both camps will work closely with each camper to develop fundamental skills that will help the young athletes excel both on and off the court.